Lost & Found Booth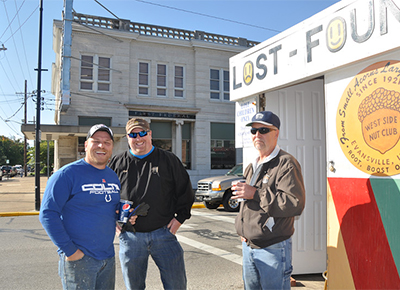 The Lost and Found Booth can be located in the median at the intersection of 11th and Franklin. We suggest that you go over a plan with your children before you enter Franklin Street and that you show them where the booth is located so if you get separated you can have a place to meet up and be reunited. The Lost & Found Booth is not a paging booth, we use this booth as a way to reunite lost children with their parents or guardians.
---
Find-A-Parent Program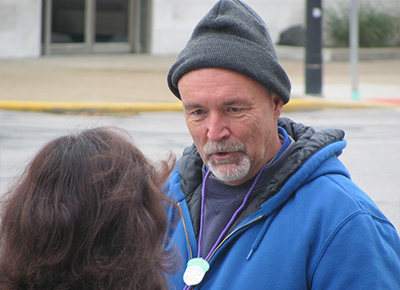 During the 2021 West Side Nut Club Fall Festival, the Nut Club and the Vanderburgh Sheriff's Department will continue to use the Find a Parent Program. This program is to assist us in coupling lost children with their parents.

The following is how the program works:

1. Parents, along with their child or children, will come to our Lost and Found Booth at 11th Ave. and Franklin St. (in the median).
2. The Sheriff or a Deputy will place a wrist band on the child/children that contains the parent or guardian's cell number.
3. If the child becomes lost, instruct the child/children to find a Police Officer or a West Side Nut Club Member. If some one finds a lost child, they take the child directly to an Officer or Nut Club Member.
4.The Nut Club or an Officer will call the cell number on the wristband and let the parent/guardian know where to come and reunite them with their child.
5.The Program will be offered Monday through Friday from 4:00 p.m. to 7:00 p.m.

We sincerely request that you publicize this program for us so that we can ease the stress on lost children and their families.